2021 BEST High School Student and Teacher Research Program
Broad Exposure to Science and Technology
The BEST Program engages underrepresented RCSD high school students and teachers in the sciences and technologies that support LLE's research. This broad exposure helps guide students in their pursuit of STEM fields and encourages them to explore STEM careers. Teacher participation equips educators with knowledge and experience that can be added to their curricula. Learn more
When:
Monday – Thursday, 8:30 am – 2:00 pm, July 12 – August 20 2021
Where:
East High School classroom and laboratory
The participants of the BEST program in 2021 included (from left to right) East High teachers Trent Russell and Gavin Jenkins, East High students Yusuf Gazali, Reganae Walters, Taiasia Gibson, and Ramir Wearen, and program coordinator Terry Kessler, LLE Diversity Manager
The BEST students and teachers visited LLE
Amy Rigatti, Optical Manufacturing group leader, is seen explaining the work carried out in the coating facility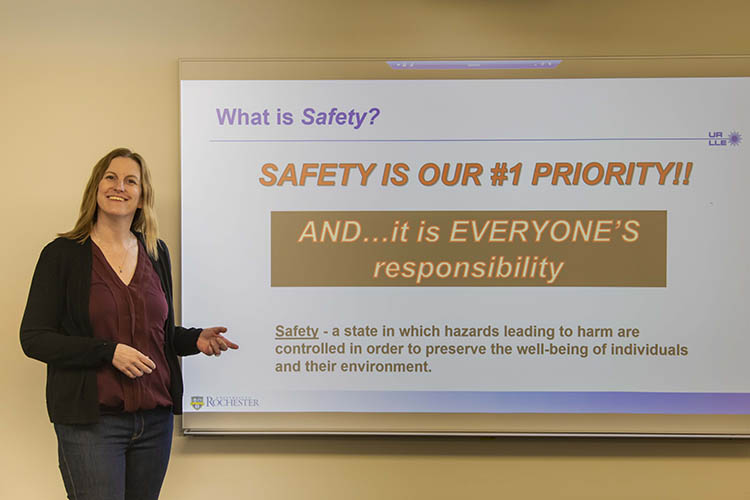 Karen Cera, Safety Officer, presented the program's kick-off safety training.
Tanya Kosc, Optical Materials Technology Group Scientist, is shown exhibiting a neodymium doped laser amplifier rod
Brian Kruschwitz, System Science Group Leader, is shown working with Ramir Wearen and Taiasia Gibson to construct a grating spectrometer
East High School students learning in the Broad Exposure to Science and Technology (BEST) Research Program for high school students and teachers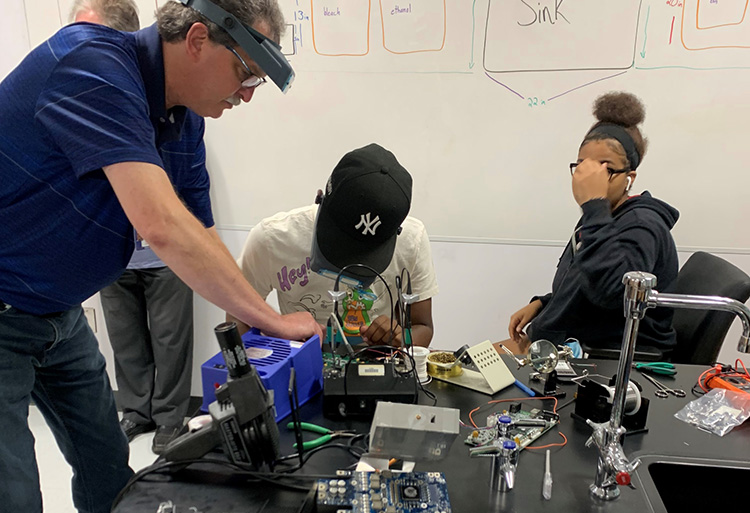 Mike Krowl, Electronics Group Technician, is shown instructing the students and teachers in circuit board technology including computer components and micro soldering techniques.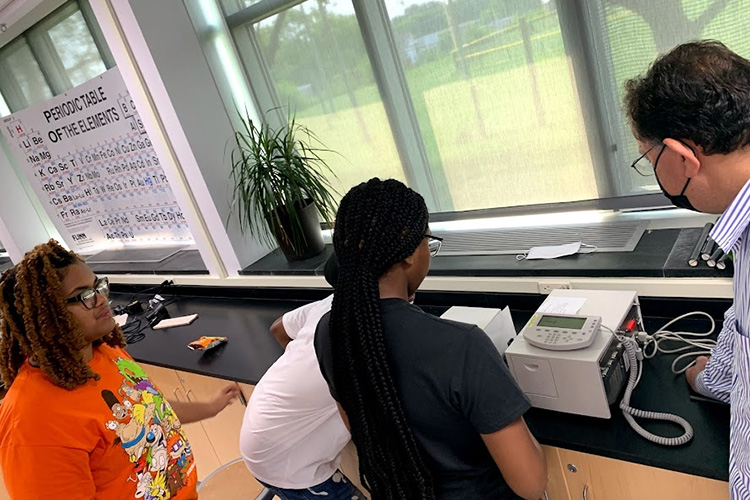 Stavros Demos, Optical Materials Technology Group Leader, is shown demonstrating the procedure for operating a spectrometer to measure the wavelength transmission of optical filter glass.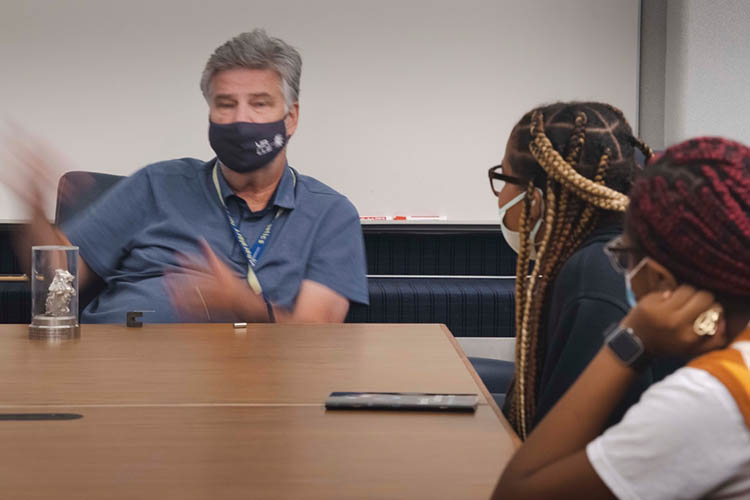 Mike Campbell, LLE Director, is seen discussing science and education with East High students Reganae Walters and Taiasia Gibson.